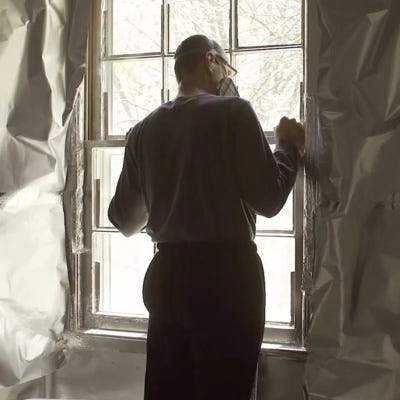 Sep 28, 2022 • 1HR 17M
Drew Xanthopolous leans on his humanity to enter the world of "The Sensitives"
Do you love documentaries? Join me for a series of conversations with directors who discuss the craft of documentary filmmaking. You'll learn how these talented creators find great stories and how they bring them to life on screens around the world.
Drew Xanthopolous was a young, unestablished filmmaker when he came across a New York Times photo essay that would launch his career—as well as change the next five years of his life. The essay documented the lives of people who suffer from Multiple Chemical Sensitivity, a crippling condition that forces the afflicted to rethink everything about their day-to-day lives (including where they live and how they interact with family). Xanthopolous was intrigued and decided to learn more. He met several MCS sufferers and decided to tell their story. Over the ensuing handful of years, Xanthopolous undertook a nearly continuous milk run across two time zones to capture the lives of those living with MCS. His ensuing film, The Sensitives, documents the unique emotional terrain of those for whom modern life is more curse than blessing.

Music by Wall Matthews